The
All-in-One

Magic Downloader.
Download and save videos from YouTube, SoundCloud, Instagram, Facebook, Twitter, TikTok and over 900+ websites all for FREE.
The Magic Downloader is an app for Windows and Mac. The Windows version will launch soon. Type in your email below and we'll let you know when it launches.
You entered an invalid email address.
Download from the world's most popular websites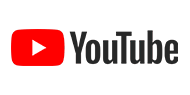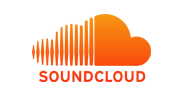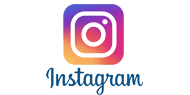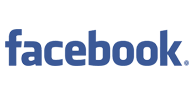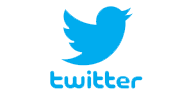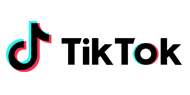 See all websites
...and over 900 more!
Features

Download and save videos

Your favorite content from anywhere on the web now available with a single click. No download limits. No speed limits. Download from any website for free.

Convert to MP3 or any format

Automatically convert your downloads into popular formats like MP3, OGG, WAV, MP4, MKV, AVI, WEBM and more — suitable for any phone or tablet.

Unlimited

high-speed downloads

Experience the fastest download speeds ever. Save gigabyte videos in under a minute. The only limit here is your Internet connection.

Supports

websites

Magic Downloader supports the world's most popular websites and apps. Download and save videos from websites and counting...

One-click playlist downloader

Save an entire playlist of videos or music all at once. It's never been this easy to download all of your favorite content. One click and you're done.

Highest quality

4K videos

Magic Downloader can save 4K videos when they're available. Don't have to settle for anything less than the best quality.
How it Works Copy and paste a video link into the search box


Select the video/audio quality and any format you want to convert the file to
Press the Start Download button
Wait for your download to finish, then press Open and enjoy!
Frequently Asked Questions

How can I download videos and convert them to MP3 and other formats?

Downloading and convert is really simple. Open the Magic Downloader, copy the link of the video you would like to save, then paste it into the top search bar in the app. You'll see a preview of the video right away.

You can then select the quality of the video and format (MP3) you want to convert it to. Then hit Start Download. Your video will automatically be converted to MP3.

Download videos and music from YouTube, TikTok, SoundCloud and hundreds of other sites.

Magic Downloader supports the most popular websites in the world! You can download from different sites and apps. There is no other software like it on the Internet.

The best part is — it's all for FREE.

How to download 4K videos from YouTube or other websites.

Magic Downloader is the easiest way to download 4K videos. Copy and paste your link into the search box inside Magic Downloader. When the preview loads, you'll notice Highest Available Quality is automatically selected. This will always make sure you're downloading the highest quality version of the video. That's it!

How can I download music and videos and put them on my phone?

Downloading and putting videos and music on your phone has never been easier. Save your videos as MP4 and your music as MP3 when using the Magic Downloader.

Then for Android, use the Files app to transfer the data over to your phone. And for iPhone, use iTunes to transfer the data.

Download playlists from YouTube in one-click with the Magic Downloader.

The Magic Downloader features a one-click playlist downloader for YouTube and hundreds of other websites. Instead of copy and pasting every single link, you can just copy the playlist link, paste it into the search bar and hit Start Download. Then enjoy your playlist.

Unlimited downloads at maximum speeds. All for free.

Magic Downloader boasts a cutting-edge algorithm that makes it the fastest way to find and download videos and music. This sets it apart from its competitors and makes it the fastest downloader in the world.

With the Magic Downloader, you're in charge. There are no speed limits on the downloader and no limits to how many files you can download. Magic Downloader is available on both Windows and Mac OSX.